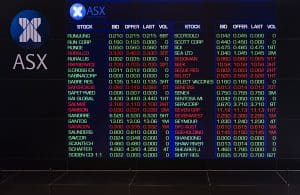 The Australia Securities Exchange (ASX) is looking to build on its adoption of distributed ledger technology (DLT) by creating a new team dedicated to finding more use cases.
The new DLT Solutions team has been created to look at other ways the ASX can help its user identify ways it can benefit from the technology.
"It is through what we call our 'DLT Solutions' capability that we are looking at other ways we can use our growing expertise to help customers identify how they might be able to benefit from using a distributed ledger," said Dominic Stevens, CEO of ASX, on its FY19 results. "Our DLT Solutions team is having a range of discussions about equity and non-equity related opportunities."
ASX has hired more than 100 new staff over the last year, some of whom are supporting the replacement of its equity post-trade clearing and settlement system, CHESS, with a DLT platform designed by Digital Asset.
In May, the ASX launched a new customer development environment (CDE) for the DLT platform, giving clearing banks and custodians a first glimpse of what the new system will look like.
Stevens added that because the system is based on Digital Asset's open source smart contract language, it will enable banks to explore ways of using it for new ways of doing business.
"Because the DAML smart contracting language of our DLT partner, Digital Asset, is now open source, it's available for those wanting to investigate how they might use it on our distributed ledger, other distributed ledgers, as well as traditional databases," he said.
"We are excited by the possibilities of providing a trusted ledger state to those who have permission to see it. If you can do this, the wider industry will be able to innovate in areas well beyond clearing and settlement of cash equities."