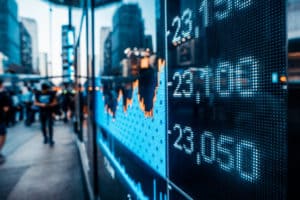 A day-long outage at the Australian Securities Exchange (ASX) in November was caused by the launch of a new trading system that was not ready to go live, an independent review conducted by IBM has concluded.
The market outage on 16 November followed the launch of a new version of the exchange operator's equity trading system provided by Nasdaq, ASX Trade, where software failures caused inaccurate market data.
ASX said upon confirming the issue that the system had been through extensive testing over the last 12 months, including four dress rehearsals with clients, third parties and Nasdaq.
IBM highlighted seven factors that indicated the ASX Trade platform was not ready to go live including the need for additional testing, several open defects and gaps in test coverage, It also found that there were gaps in the delivery risk and issue management processes of the project.
"Governance was shifted to a group that had a wide range of responsibilities, and the group did not include a key role. The shift diluted attention given to the project," the report added.
ASX said it has since implemented solutions independently of IBM's review since November including a restructure of its equities business and a senior leadership overhaul to reflect this.
The exchange also claimed to have refined its new service release practices, brought in external specialists to improve its testing capabilities and aligned its project and enterprise risk management frameworks more closely.
"Last November's market outage fell short of ASX's high standards. We believed that the software was ready for go-live, as did our technology provider Nasdaq. Clearly there were issues, which was particularly disappointing given the significant progress we have made on resilience in recent years," said Dominic Stevens, CEO of ASX.
The markets regulator for Europe released a report in March raising concerns over trading venues' reliance on third party data and software providers following several other major exchange blackouts citing ASX's outage in November alongside similar events at Euronext and the Tokyo Stock Exchange.