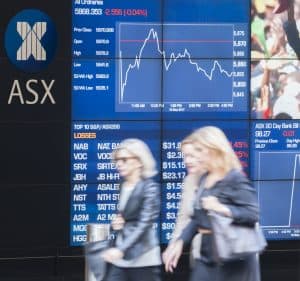 The Australian Securities Exchange (ASX) has further delayed the rollout of its replacement post-trade platform based on distributed ledger technology (DLT), noting that more development is required than previously anticipated.
The pushbacks have become a regular occurrence from the Australian exchange operator for the project first announced in 2016.
The latest communication comes just days after Helen Lofthouse took over ASX as CEO. In a note, Tim Hogben, group executive, securities and payments at ASX, explained that Lofthouse has expressed support for the CHESS replacement project and will bring "a fresh set of eyes".
"Helen is seeking an independent assessment of the new application and the remaining deliverables, and supports a process that will strengthen stakeholder confidence," he added.
ASX will engage Accenture to provide an independent review of the new CHESS application, with the aim to identify necessary actions for ASX to communicate a revised timetable to finish the project.
ASX's partner on the CHESS replacement – Digital Asset – will work in cooperation with ASX and Accenture to complete the review. The review is expected to commence in August and to take approximately 12 weeks with ASX revealing the findings at the conclusion.
"I know our customers will be as disappointed as I am with the uncertainty about the timeline for completion," said Lofthouse. "I apologise for the uncertainty and thank them for their close and constructive work with us on this important project.
"ASX continues to invest in the existing CHESS system, and has already significantly strengthened its capacity, speed and resilience to cater for the increased trading activity in recent years. Existing CHESS remains secure and stable, and continues to perform well as we transition to a replacement CHESS system."