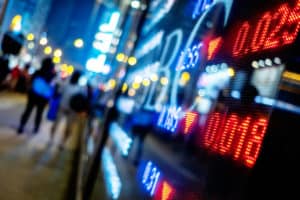 The Australian Securities Exchange (ASX) has warned stakeholders there is a strong likelihood its intended go-live data for its replacement post-trade platform based on distributed ledger technology will be delayed again.
The communication marks the latest in a long line of setbacks to the timeline of the project which has been planned since 2016 but wrought with delays.
In September, ASX's chairman said the exchange was still on-track for go-live in April 2023. However, in a project update, Tim Hogben, group executive, securities and payments, noted that with a delay to the next software release for the project, there will likely be a knock-on effect to the go-live date. He added that CHESS users will be updated once the new timeline is confirmed.
Hogben explained the exchange group recognises "the complexity and risk management necessary for this type of project and the need for comprehensive industry testing, integration and operational readiness".
ASX opened the first of the integrated industry test environments for its CHESS replacement project in November 2021, and Hogben said in the note that the phase is progressing well.
The second testing environment for the use of market participants will now open on 27 April, commencing with a dedicated onboarding period that includes certificate management set up.
Last week, ASX released the first independent report on the project's assurance program, with EY finding that the program is fit for purpose and no significant gaps had been identified.
Despite the positive findings, ASX has faced challenges from all angles in recent years, not just with a delay to the DLT project, but through the fallout from a market outage on 16 November 2020.
Subsequently, ASX was told by the country's central bank that it needs to fix aspects of its clearing and settlement system operations following the outage, which the group said it would take into account.
An assessment from the Reserve Bank of Australia (RBA) of ASX released in September 2021 noted: "On balance, the Bank has concluded that the facilities have conducted their affairs in a way that promotes overall stability in the Australian financial system. However, ASX will need to place a high priority on addressing recommendations related to margin at ASX Clear (Futures) and operational risk at all of the ASX CS facilities."
RBA found that ASX had only "partly observed" operational risk standards across its clearing and settlement platforms. It asked ASX to address the findings of the independent review of the ASX trading platform upgrade project, including to carry across relevant findings to the CHESS replacement project.