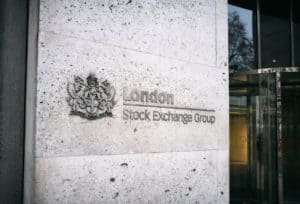 The London Stock Exchange Group (LSEG) wants to provide services that span the entire investment lifecycle and its recently announced acquisition of TORA is set to plug the remaining gaps standing in its way.
Announced in February, the deal will set the exchange back a cool $325 million and expand even further the growing empire gathering beneath its prestigious umbrella.
Speaking to The TRADE, LSEG's group head of trading and banking solutions said the acquisition fed into its strategic aim to build out an end-to-end ecosystem, giving it access to new asset classes and outsourced trading capabilities.
"One of the key tenets of our strategy within the trading & banking solutions business is to build out the OEMS end-to-end workflow, organically and inorganically," says Berry.
LSEG has a number of existing assets in this space already including REDI, AlphaDesk, AUTEX and its FIX network, ATR but the key thing for Berry was reducing fragmentation between these systems and continuing to expand LSEG's ecosystem which also saw the addition of Refinitiv and portfolio optimisation services provider, Quantile, in acquisitions that bookended last year.
For want of a better phrase – it really is as painful to write as it is to read – institutions, in particular those on the buy-side, are looking for a one-stop-shop single vendor for their technology stack, data and execution services. They do not want five providers and LSEG knows that. Exchanges globally acknowledge this, as evidenced by the string of recent acquisitions aimed at diversifying their offering to accommodate all of participants' needs.
"LSEG is already a default provider for lots of customers but not necessarily across all asset classes. However, the acquisition of TORA will significantly enhance the breadth of our offering," adds Berry. "I think the 'at-trade' functionality – where the actual execution is taking place – is a really sticky part of the workflow. We want to  provide a full end-to-end infrastructure with a focus on ensuring efficient execution."
The trading systems provider brings an extensive network of buy-side institutions to the table and this, Berry explains, was key when selecting it as an acquisition proposition. It also boasts a strong presence in Asia, he adds, and its strong presence in Japan will be of strategic importance to the exchange at a later stage.
"It's an established business, in an optimum position in terms of client base and technological capability," he says. "That's certainly one of the hardest challenges, getting connectivity into the end points because if you have no customers, then the endpoints don't want to connect to you but to get the customers, you need to have a connectivity endpoint so there's a bit of a chicken and egg situation."
Outsourced trading
Outsourced trading has continued to gather momentum in the markets over the last few years, particularly with the buy-side, and the acquisition of TORA will give LSEG inroads into this growing industry segment, filling another missing piece of the end-to-end puzzle.
"The exchanges are definitely trying to get closer to their end clients, the buy-side, and they are looking for buy-side technology to build that relationship," says TORA chief executive, Robert Dykes. "The buy-side is moving towards outsourcing trading the middle- and back-office and so it's a natural step for anybody that's trying to serve the buy-side to have those service offerings."
TORA offers outsourcing in the form of an extension of the internal dealing desk and as an external dealing desk all together and these are both areas that LSEG and TORA plan to pursue following the completion of the deal. However, Berry reiterates that in order to gain a value add from its newly acquired outsourced trading business the exchange will not offer users outsourced trading capabilities unless they are using its underlying systems.
"When it comes to outsourced trading, we want to utilise the systems that we have," he says.
The new multi-asset
The acquisition offers LSEG and TORA synergies across asset classes, also adding crypto to LSEG's growing roster through TORA's subsidiary Caspian. As an existing crypto institutional execution management system (EMS) it will offer the exchange a useful springboard for when institutional interest in digital assets begins in earnest.
TORA which has also only just begun moving into the fixed income space will benefit from a direct connection with Tradeweb, one of the largest fixed income electronic execution marketplaces, that will boost its capabilities as it navigates the new asset class.
"Refinitiv built an amazing global infrastructure that we can tap into and really accelerate our growth globally. The focus for us now is to have STP [straight through processing] connectivity into Tradeweb but also MarketAxxess and Bloomberg and the other venues for trading fixed income," adds Dykes.
"A lot of that connectivity has already been built but it's really just enhancing the offering and partnering more closely with those different venues to get a more automated systematic trading approach to fixed income for buy-side. Potentially that could be another opportunity to expand our outsourced trading offering by being asset specific expertise where maybe a hedge fund needs to trade an asset class but doesn't have on their existing desk."
Refinitiv data
The deal follows the ongoing integration of Refinitiv into LSEG after the exchange's acquisition of the data and analytics giant, for a huge $27 billion, was finally approved in January last year.
Through the deal it gained a wealth of data businesses, placing itself as a market leader in pretty much every data product going spanning indices, pricing and reference data, desktop solutions and consolidated data feeds. Refinitiv also gave LSEG a route into foreign exchange for the first time.
For Dykes, the data access gained through the acquisition meant choosing LSEG out of a number of suitors was a no brainer, adding that synergies around data will be the first to come to rise following the completion of the deal.
"We want to leverage a lot of the assets that LSEG has especially on the Refinitiv side in data analytics that we can push into the system to improve trade execution decision-making. There's a tonne of real time market data, static market data, corporate actions etc. that can turbo charge our product and help our clients make more informed better at-trade decision making," he says.
"We looked at a number of other a potential acquirers and the thing that was really exciting about LSEG was that all aspects of our business really tied into their strategic vision and their strategic vision was in line with ours. The whole all in one drive from the buy-side really resonates with both LSEG and also with TORA."
Other data synergies, Dykes explains, include potentially adding trading and portfolio management capabilities to LSEG's Workspace – formerly Refinitiv's Eikon platform – which the exchange has been working on developing as part of the integration.
In light of the growing debate around the cost of market data, its acquisition by LSEG will undoubtedly increase TORA's value proposition. Order and execution management solutions require third party data from other sources to operate, however, using the arsenal of data available at LSEG following the Refinitiv transaction. This will undoubtedly make TORA a much more attractive value proposition and will not have gone unnoticed by either party when hashing out the details of the deal.
"Offering access to LSEG's data through TORA's OEMS is attractive for clients who want to consolidate the number of suppliers they are using, and ensure complete asset coverage," says Berry.