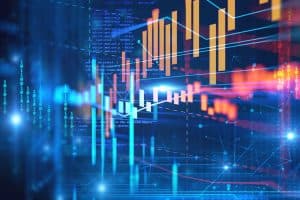 The London Stock Exchange Group's (LSEG) clearing arm, LCH, has revealed that BNP Paribas and JP Morgan are the first banks to offer client clearing of credit index options at CDSClear.
According to LCH, client clearing of credit index options is a significant development that brings the benefits of clearing these products to more of the market, including buy-side firms.
Through multilateral netting, gross bilateral counterparty exposures are reduced by clearing to a single net exposure, which reduces operational risk by enabling a single expiry/exercise instruction per instrument.
In 2017, CDSClear launched credit index options on iTraxx Europe Main and Crossover indices, and in 2020, its offering was expanded to include options on CDX.NA IG and CDX.NA HY underlying indices.
"LCH was the first credit clearing house to offer credit index options and since launch we've built up a significant liquidity pool in that product," said Frank Soussan, global head of CDSClear, LCH.
"We're delighted to broaden the risk management benefits and efficiencies of clearing to include clients. This is part of our continued expansion and innovation at CDSClear to support the market and meet the needs of our customers. We look forward to welcoming more clearing brokers onto the service."
CDSClear offers broad credit product coverage and in 2021, cleared €163 billion of notional in iTraxx Options, representing a year-over-year (YoY) increase of 133%.
In addition, multiple LCH's services achieved record clearing volumes last year, including SwapClear, SwapAgent and RepoClear. 
"As the first US bank to offer client clearing via LCH CDSClear, we're delighted to support credit index option client clearing at CDSClear," said Nick Forgan, managing director, JP Morgan.
"Clearing provides our clients with an efficient way of mitigating counterparty risk with additional operational benefits. This new service from LCH expands those benefits to credit index options, and increases the netting opportunities available to our customers."