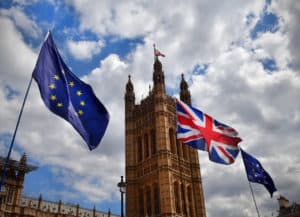 The European Securities Markets Authority (ESMA) has extended the recognition status of three UK clearing counterparties in Europe for a further three years.
ICE Clear Europe and the London Stock Exchange Group's (LSEG) LCH will retain their Tier 2 status in Europe and the London Metal Exchange (LME) will retain its Tier 1 status, until 30 June 2025.
The securities regulator has amended the recognition and tiering determination decisions of the three CCPs to align them with the Commission Implementing Decision adopted by the European Commission in February earlier this year.
It follows news earlier this year that Brussels was planning to consult on the potential extension of CCPs for a three-year period to avoid any "short-term cliff-edge effects".
"We are now consulting member states on this draft equivalence decision, which will take the form of an implementing act. We envisage to propose an extension of the equivalence decision of three years – until end June 2025," said European commissioner for financial services, Mairead McGuiness, speaking at ECOFIN in Brussels in January.
ESMA released research at the end of the last year that found that LCH's SwapClear interest rate derivatives clearing service and the credit default swaps (CDS) and short-term interest rate derivatives services provided by ICE Clear Europe were of systematic importance and could pose material damage to the stability Europe's financial infrastructure if removed.
Following its decision, the watchdog recommended they should retain their recognised status, and set out plans to reduce institutional exposure to the CCPs.