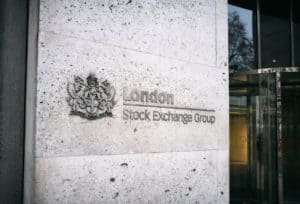 The London Stock Exchange Group (LSEG) has completed its transformational acquisition of data and analytics giant Refinitiv for $27 billion. 
LSEG has been working towards closing the deal for almost a year and a half, after confirming plans to acquire Refinitiv in August 2019.
The transaction was initially expected to be completed in the second half of 2020, but the European Commission launched an investigation into the deal after raising concerns that the combination could stifle competition in bond trading and market data.
Following months of standstill, the deal reached a turning point this month when the EU regulator finally approved the acquisition, on condition that LSEG sell off its Borsa Italiana business and MTS bond trading platform. Pan-European exchange Euronext agreed to acquire Borsa Italiana, including MTS, for €4.3 billion in October.
David Schwimmer, CEO of LSEG, said at an industry event in 2019 that the deal was driven by continuing changes across the industry, including the increasing importance of data and analytics, and the shift towards electronic and multi-asset trading.
Refinitiv will also offer LSEG a route into FX markets for the first time and broaden the exchange's global footprint in terms of coverage in emerging and growth markets.
"Completion of the acquisition of Refinitiv marks an important milestone in LSEG's history," Schwimmer commented on the completion. "I am delighted to welcome our new board directors, shareholders, executive management and all the new Refinitiv colleagues joining LSEG."
"This transformational transaction brings together two highly complementary global businesses with a shared commitment to an open access philosophy, working in partnership with customers. LSEG is well positioned for long-term sustainable growth in a rapidly evolving landscape as a leading global financial markets infrastructure and data provider."