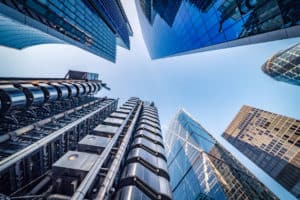 Royal London Asset Management has confirmed that its lead fixed income dealer will become head of dealing after three years with the firm.
Kevin Flood will oversee the centralised dealing team at Royal London consisting of six traders working across equity and fixed income, covering all asset classes. He will report to chief investment officer, Piers Hillier.
Flood joined Royal London after previously working at DWS Group where he set up the fixed income trading desk in London. He spent 16 years at Deutsche Bank trading credit, loans, and derivatives across London and New York.
"Kevin's appointment is a significant step in the continued expansion of our fixed income, equity and multi-asset capabilities," said Hillier. "His extensive knowledge of RLAM and his expertise within financial markets will be hugely valuable to the business, as we pursue our growth ambitions."
Flood replaces Cathy Gibson who had been head of dealing at Royal London for almost three years. The TRADE revealed in October that Gibson would take on a new role as global head of trading at Ninety One, formerly known as Investec. In 2018, Flood was also recognised as a Rising Star under The TRADE's Rising Stars of Trading & Execution initiative.
"It's a very exciting time to be part of the journey at RLAM. In the last five years, our assets under management have grown from £84.5billion to £139 billion, and we plan to continue on that trajectory. I'm looking forward to continuing to build our execution platform to meet RLAM's growth plans and to deliver excellent investment outcomes for all our clients."