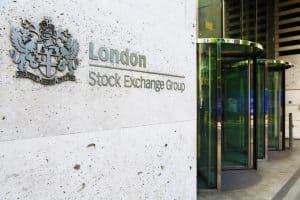 The European Commission has opened an investigation into the London Stock Exchange Group's (LSEG) $27 billion acquisition of Refinitiv, due to concerns that the mega-merger will dampen competition in trading and clearing.
In a statement, the Commission said it has until 27 October to make a decision on the acquisition as it outlined preliminary concerns with the deal that will combine Refinitiv's data and trading platforms with LSEG's services.
"We have opened an in-depth investigation to assess whether the proposed transaction which will combine the activities of LSEG and Refinitiv would negatively affect competition in these markets," said executive vice-president at the European Commission, Margrethe Vestager. "It is key for a well-functioning financial market to ensure that market participants continue to have access to financial market infrastructure and financial data products on competitive terms."
The Commission said the combination of LSEG's MTS platform and Refinitiv's Tradeweb will significantly increase their market share in electronic trading of European government bonds, which could reduce competition and make it more difficult for new platforms to enter the space.
Similarly, the Commission said the merger will create significant market power in the trading and clearing of OTC interest rate derivatives, and a preliminary investigation showed that clients rarely switch trading or clearing houses.  
Finally, competition concerns around market data have also been raised by the Commission, specifically the combination of Refinitiv's desktop solutions and consolidated data feeds with LSEG's FTSE Russell index business. The authority said the transaction could see competitors shut out from accessing input data from both LSEG and Refinitiv.
"LSEG continues to engage constructively with the European Commission and notes that the Phase II review will enable the European Commission to consider the Transaction in further detail, as would be expected for a global transaction of this nature… We remain committed to closing the Transaction in 2020," LSEG said in a statement on the Commission's investigation. 
In March, LSEG gained approval for its acquisition of Refinitiv from the Committee on Foreign Investment in the United States, which concluded its review and found no concerns with the proposed deal.
LSEG reiterated at the time it remains committed to closing the landmark acquisition during the second half of this year, despite noting the European Commission's move to encourage the delay of merger filings in light of measures around the coronavirus pandemic.