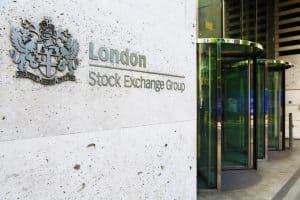 The London Stock Exchange Group's (LSEG) bid to acquire Refinitiv for $27 billion has moved forward after the exchange operator confirmed it had received approval in the US.
In a statement, LSEG confirmed that the Committee on Foreign Investment in the United States (CFIUS) concluded its review and found no concerns with the proposed deal.
LSEG continued that it remains committed to closing the landmark acquisition during the second half of this year, despite noting the European Commission's move to encourage the delay of merger filings in light of measures around coronavirus.
Last month, a report from the Financial Times suggested that the mega-deal could see a lengthier probe by authorities, particularly those in Brussels. However, the following week LSEG chief executive, David Schwimmer, reaffirmed that the deal was on track to close during the second half of this year, as planned.
"Refinitiv brings highly complementary capabilities in data, analytics and capital markets as well as deep customer relationships across a global business," Schwimmer said at the time.
"Detailed integration planning is underway to ensure we are ready to deliver the benefits of the transaction to our shareholders, customers and other stakeholders. We remain on track to close the transaction in the second half of this year."
LSEG and Refinitiv confirmed and agreed to the $27 billion acquisition in August this year. Both parties said that upon completion, Refinitiv shareholders Blackstone and Thomson Reuters will hold a 37% interest in LSEG and just under 30% of its total voting rights.
The exchange group added in its most recent update that it is also making progress with remaining antitrust and regulatory clearances, which the transaction requires in order to close.