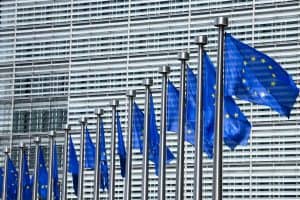 The London Stock Exchange Group (LSEG) has received approval from the European Commission for its $27 billion acquisition of Refinitiv following an in-depth investigation into the mega-merger.
The LSEG said in a statement that following the approval, the transaction remains subject to a small number of merger control and financial regulatory authority approvals but that it expects the deal to be completed within Q1 of this year.
The approval from the European Commission marks another step forward for LSEG in its bid to acquire data and analytics giant Refinitiv to create a new financial markets heavyweight.
It follows an investigation into the deal by the European Commission in June last year after concerns were raised that the proposed take-over would dampen competition in trading and clearing through the combined market share of LSEG's MTS platform and Refinitiv's Tradeweb.
In response to the Commission's concerns, the LSEG agreed to sell off its Borsa Italiana business, including its bond trading venue MTS, to rival exchange Euronext in October for €4.3 billion.
Brussels has accepted the concessions made by the LSEG with its approval, bringing the exchange group one step closer to finalising the acquisition.
"Infrastructure competition in trading services and access to financial data products on fair and equal terms is essential for the European economy and in particular for consumers and businesses," said executive vice-president Margrethe Vestager, in charge of competition policy at the European Commission.
"Today, we can approve the proposed acquisition of Refinitiv by LSEG because LSEG offered commitments that will ensure that the markets will remain open and competitive and the acquisition will not lead to higher prices or less choice and innovation for these products."
Shareholders from both Euronext and LSEG unanimously agreed to the sale and acquisition of Borsa Italiana in November last year, however, the transaction remained subject to approval from the European Commission.
"This approval further improves the certainty of execution of Euronext's contemplated acquisition of the Borsa Italiana Group by satisfying one of the major conditions for the completion of the Transaction," said Euronext.