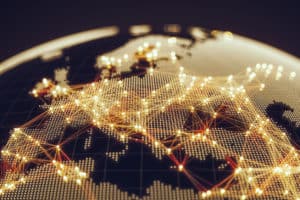 European exchange group Euronext has entered into a binding agreement with the London Stock Exchange Group (LSEG) to acquire Borsa Italiana for €4.3 billion.
The transaction is conditional upon the European Commission's clearance decision for LSEG's proposed acquisition of Refinitiv, the exchange operator said.
The agreement follows news in September that Euronext was in exclusive talks with LSEG for the Borsa Italiana takeover, alongside CDP Equity – owned by sovereign wealth fund Cassa Depositi e Prestiti – and Intesa Sanpaolo.
LSEG said in late July that it was considering offloading Borsa Italiana and its Italian fixed income trading business, MTS, as competition concerns had been raised by the European Commission about its proposed $27 billion acquisition of Refinitiv.
David Schwimmer, CEO of LSEG, said in a statement on the deal with Euronext that LSEG continues to make good progress on the Refinitiv transaction
"We believe the sale of the Borsa Italiana group will contribute significantly to addressing the EU's competition concerns," Scwimmer added. "The Borsa Italiana group has played an important part in LSEG's history. We are confident that it will continue to develop successfully and contribute to the Italian economy and to European capital markets under Euronext's ownership."
Euronext went up against Swiss markets operator SIX and German exchange group Deutsche Börse to acquire Borsa Italiana, after both separately confirmed in September that they had also made bids for the Milan-based stock exchange.   
"Thanks to this transaction, Euronext will significantly diversify its revenue mix and its geographical footprint by welcoming the market infrastructure of Italy, a G7 country, and the third-largest economy in Europe," said Euronext chief executive, Stéphane Boujnah.
"The combination of Euronext and the Borsa Italiana Group, with the strategic support of long-term investors such as CDP, delivers the ambition of building the leading pan-European market infrastructure, connecting local economies to global capital markets."