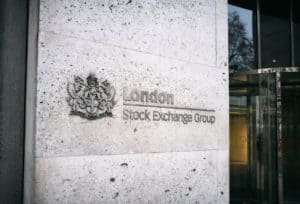 Exchange groups Deutsche Börse and Euronext have confirmed they have made separate bids for the London Stock Exchange Group's (LSEG) Borsa Italiana.
The news follows reports from Reuters that Swiss exchange operator SIX Group has also submitted a non-binding bid for the Milan-based trading venue, which LSEG is seeking to offload to alleviate competition concerns amid its blockbuster acquisition of Refinitiv.
Euronext said it has submitted a non-binding offer to acquire Borsa Italiana in partnership with Italian banking group Intesa Sanpaolo and sovereign wealth fund CDP Equity. It stated that the combination of Bora Italiana and Euronext would see Italy become the largest revenue contributor for the enlarged Euronext group.
"This transformational project would effectively position the newly formed group to deliver the ambition of further building the backbone of the Capital Markets Union in Europe, while at the same time supporting local economies," Euronext added.
Similarly, Deutsche Börse said it has submitted a bid to acquire Borsa Italiana in a statement, adding that it would aim to further develop the autonomous exchange should the bid be successful.
"As a global player, we are offering a high value for the future growth and development of an autonomous Borsa Italiana Group, thereby strengthening its crucial role for the Italian economy and the European capital markets," Deutsche Börse stated.
LSEG said in late July that it is considering offloading Borsa Italiana and its Italian fixed income trading business, MTS, as competition concerns had been raised by the European Commission about it's  proposed $27 billion acquisition of Refinitiv.
The European Commission suggested the combination of LSEG's MTS platform and Refinitiv's Tradebweb 54% interest would significantly increase their market share in electronic trading of European government bonds.