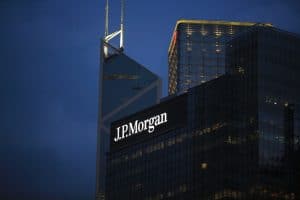 JP Morgan, Citi and State Street have jointly invested in New York-based FinTech firm Capitolis that will help drive further industry adoption of its technology solutions.
The investment from the three banks comes after the firm announced it had raised $40 million in a Series B funding round in November last year.
Capitolis said it intends to use the funds from this latest investment to further accelerate its technology and product development, as well as expand sales and marketing initiatives.
"We are excited to have three of our trusted partners provide further support for our vision and business model focused on transforming the marketplace for the benefit of all participants," said Gil Mandelzis, CEO and founder of Capitolis. "While we have made great strides over the past three years since starting the company, it is only the beginning of our work in creating a new industry standard through collaboration, innovation and technology."
Founded in 2017, the firm has developed software to improve liquidity in capital markets by allowing banks to rapidly source capital needed for trades from other financial institutions with large balance sheets.
Last year, it onboarded the FX prime brokerage businesses at Citi and HSBC to its platform for streamlined novation and automation processes. Most recently, it added NatWest and BNP Paribas to its client roster for the FX novation platform.
"We have been growing supporters of the platform since its inception and believe Capitolis' unique approach will play a significant role in enhancing global markets by driving increased industrywide collaboration to achieve higher growth," said Okan Pekin, global head of securities services, Citi.
To date, Capitolis said it has eliminated $5 trillion in overall positions for more than 50 financial institutions, including many of the world's largest banks, hedge funds and asset managers.
"Their [Capitolis] products have improved resource efficiencies and unlocked previously idle capacity in OTC markets. This ultimately helps our organisation deliver better results on behalf our clients and ensures market participants have great access to financial resources. We look forward to continuing our work with Capitolis," added Tobias Krause, head of global markets resource management, State Street.