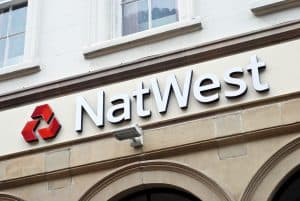 Foreign exchange novation platform provider Capitolis has confirmed that NatWest is the latest major institution to join its network, following record volumes earlier this year.
Capitolis said it achieved a record $417 billion in notional for FX options novations during the second quarter, almost doubling the volume from the year prior.
At the same time, NatWest has become the latest market participant to become active on the Capitolis Novations platform, joining 50 other industry players also using the system to automate transaction times such as Citi, HSBC, Standard Chartered, Nomura, and Societe Generale.
"The Capitolis Novations platform has brought a new level of client service to the FX market by connecting a network of counterparties through a seamless and automated process that provides new efficiencies and cost benefits," said global head of prime services and futures at Natwest, Marcus Butt. "We support Capitolis' efforts to help create a more collaborative market environment."
Founded two years ago by former CEO of EBS BrokerTec, Gil Mandelzis, former head of technology at Traiana Igor Teleshevsky, and Tom Glocer, formerly the CEO at Thomson Reuters, Capitolis has since recorded total transaction volume of $2.5 trillion in notional.
"Our strong performance in a challenging environment, as well as the addition of NatWest to the Novations community, reflects the tremendous growth of our platform," said Mandelzis, CEO and founder of Capitolis. "We look forward to increasing the network of market participants who can utilise our optimisation tools to free up capital and boost their returns."
In November last year, Capitolis secured $40 million in funding from Spark Capital, SVB Capital, Index Ventures, Sequoia Capital, and S Capital in a Series B investment round.