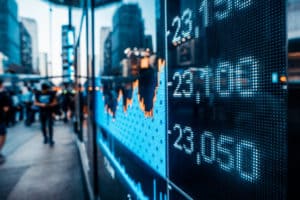 Trading technology provider Capitolis has secured $40 million in financing from Spark Capital and SVB Capital, which the FinTech firm will use to expand its platform and products.
The latest Series B funding round brings Capitolis' total capital raised to date to $70 million, with Spark Capital and SVB Capital joining existing investors Index Ventures, Sequoia Capital and S Capital, all of which also participated in the recent funding round.
"In less than a year, Capitolis' platform has been adopted by many of the world's leading banks and hedge funds and is creating very meaningful resource benefits," said CEO of Capitolis, Gil Mandelzis.
"Capitolis' technology has already eliminated trillions of dollars of transactions notional to date, and with the new investments from Spark and SVB Capital, development is underway to expand the functionality and platform further. With our exceptional and growing team and strong appetite for our solutions, we are confident that our technology will be further adopted by institutions around the world."
Capitolis was founded in 2017 by several industry veterans including the former CEO of EBS BrokerTec, Mandelzis, former head of technology at Traiana, Igor Teleshevsky, and Tom Glocer, formerly the CEO at Thomson Reuters. Its flagship novation platform aims to reduce the time it takes for FX options novations to complete, and automates manual workflow in FX prime broking and bilateral trading.
More than 20 major financial institutions have signed up to the platform, including Citi, HSBC, BlueCrest and Brevan Howard, Deutsche Bank, Standard Chartered, Nomura and Societe Generale.
"It is very gratifying to us that some of the world's most successful investors have chosen to back our vision for safer, more efficient and more profitable capital markets leveraging Capitolis technology," Glocer, executive chairman of Capitolis, added. "We now have the funding, the management team, and the core customer adoption to grow Capitolis into a major industry infrastructure and force."