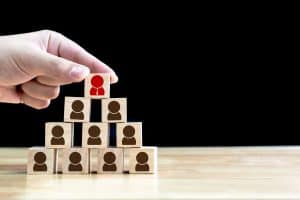 Investec Asset Management is set to undergo a rebrand and will be known as Ninety One following its demerger from the Investec Group.
The investment firm said it has received all key regulatory approvals for its demerger, and is targeting a dual listing in London and Johannesburg during the first quarter next year. Investec Asset Management confirmed its plans to publicly list as part of a restructure in September last year.
"The plans for our firm's listing in the first quarter of next year are well in advanced, including the adoption of our new name," the board of Investec Asset Management said in a statement. "We have chosen a name with a strong connection to our heritage, that feels authentic to who we are and will help us to stand out in a competitive market."
The new name references Investec Asset Management's founding in 1991. Under the rebrand, the firm will also no longer the Investec zebra branding as it seeks to build a new identity upon its demerger from Investec Group.
Investec Asset Management also confirmed its leadership team in August this year, with Hendrick du Toit to return as CEO of the firm at the time of listing, and John Green and Domenico Ferrini to assume deputy CEO roles.
The South African bank said when outlining plans to demerge Investec Asset Management that it found 'limited synergies' between the Specialist Banking and Wealth & Investment businesses and the asset management unit following a business review. The Specialist Banking and Wealth & Investment businesses will remain part of the Group's current structure, but as an independently listed company the asset management segment would be better positioned for growth, the firm said.