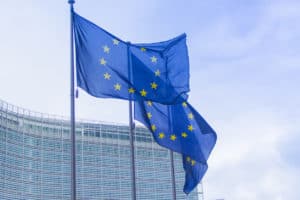 European authorities will take a "staggered" and "focused" approach to an upcoming review of MiFID II which could see changes to the wide-reaching rules, according to the chair of the EU financial watchdog.
Steven Maijoor, chair of the European Securities and Markets Authority (ESMA), stated during a keynote address in Frankfurt that MiFID II has achieved some of its goals, such as increased transparency in markets and moving trading volumes onto regulated venues, but recognised there are areas where improvements may need to be considered.
"MiFID II requires a large number of follow-up review reports and we have started working on many of those," Maijoor said. "We wrote to the Commission to suggest a staggered timeline for delivering these reports, considering that Brexit will have a fundamental impact, especially in the markets area. In addition, we also believe that these staggered, and focused, reviews of key provisions in MiFID II will render the overall review more beneficial for the market."
Maijoor also acknowledged a recent position paper from the German Ministry of Finance, published this summer, which highlighted a "great deal of discontent" with several requirements under the regime following a consultation with market participants. In particular, the German regulator said respondents strongly criticised the breadth of the requirements, the implementation costs, short time-frames and insufficient coordination of MiFID II and PRIIPS rules.
"As we can see from the recent position papers of the German Ministry of Finance there could be an appetite to consider the amendment and revision of certain provisions in MiFID II and to work on some possible near- and medium-term changes to MiFID II," Maijoor said.
In the coming months, Maijoor added that the industry can expect several key consultations and review reports, specifically on the MiFID II transparency regime, including the double volume cap, derivatives trading obligation and systematic internaliser (SI) regime.
ESMA is currently "working on a report assessing the quoting behaviour of [SIs] in non-equity instruments", Maijoor said, and intends to consult on the reports at the beginning of next year with the aim of submitting the reports to the European Commission in July 2020.
On the unbundling of payments for execution and research under MiFID II, a topic of much contention since it was enforced, Maijoor claimed an assessment of the full impact of the requirements is premature.
"It is fair to say that we also hear concerns about the availability of research on smaller listed entities," he said. "When reviewing this specific issue, we need to ensure that there is solid evidence on the table to assess whether an adjustment is warranted: we should not be surprised that those market participants that lost opportunities as a result of changing business models are complaining about the new arrangements."