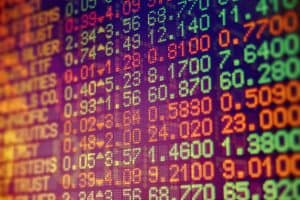 Buy-side software and technology provider INDATA has released software-as-a-service (SaaS) to help investment firms aggregate data for business intelligence (BI) reporting.
Known as Architect AI, the cloud and web-based suite of products deploys technologies, including machine learning and AI for a central data repository which can be used to create dashboard visualisations and reports for traders, portfolio managers and the wider investment business.
Research and advisory firm Gartner said in a recent report that investment firms need to urgently focus on how to make better decisions based on available data.  By providing real-time access to the data that can accommodate new asset types and analytics, firms can develop an analytics platform that sits on a data-centric middle office.
"A well-designed, well-implemented business intelligence and analytics platform can deliver important long-term benefits. These include improved data accessibility and processing, the introduction of predictive analytics tools, and the ability to recruit the hard-to-find talent needed to turn data into insight," the report from Gartner stated.
INDATA added that Architect AI Data Analytics uses the latest technology tools to save time and resources by interrogating and reporting the data, and it does not require installation, technical expertise or in-house programming usually associated with such systems.
"We are excited to launch Architect AI Data Analytics which we feel presents a compelling solution for investment managers looking to harness the power of BI reporting and also implement modern technology tools that will position them effectively for emerging trends like AI," David Csiki, president of INDATA, said.
"This is our second product launch this year following the success of our iPM Portal release in May and our launch of Architect AI in the previous year, which is part of our continued roadmap of enhancements that offer digitally transformative technologies to clients," he added.