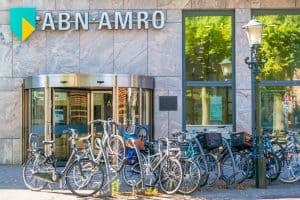 ABN AMRO Bank has opted to adopt a regulatory reporting platform from the London Stock Exchange Group's UnaVista for MiFID II and securities financing transactions regulation (SFTR) compliance.
According to UnaVista, ABN AMRO will use its SFTR Accelerator to test data and import sections of required data to test against the EU regulator's latest regulatory technical standards (RTS). The Accelerator tool also allows users to import data in the mandated format to and to reconcile with counterparties pre-matching.
UnaVista's partner program connects clients directly with the repository, with a collaboration between ABN AMRO, Broadridge 4Sight, IHS Markit and UnaVista allowing for straight-through routing of data to the trade repository. UnaVista added its SFTR trade repository is available through the same web-based technology as MiFIR and EMIR.
"ABN AMRO Bank is looking forward in partnering with UnaVista. We like to focus on our core business and fulfil our trade reporting obligations at the same time. With professional partners like UnaVista, we think we can have the best of both worlds," Jop Rouw, SFTR implementation lead at ABN AMRO Bank, said.
SFTR reporting is due to come into force from April 2020. The requirements mean firms must report securities financing transactions to a trade repository in a bid to provide increased transparency and to allow regulators to assess risks.
"We are delighted to be working with ABN AMRO Bank on such a strategic level. We believe UnaVista can add a lot of value to clients by simplifying the data collection process and by providing the tools to help firms improve their reporting on an ongoing basis," Mark Husler, CEO UnaVista, said.