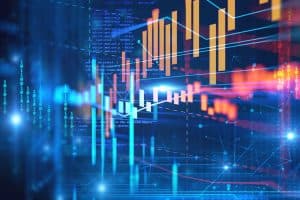 Buy-side owned block trading venue Luminex Trading & Analytics has made three new hires to its sales and technology teams amid growing adoption of the platform.
The new hires include Joshua Reed, who joins US-based Luminex as a sales and relationship manager from Guggenheim Securities, where he was most recently a sales trader, trading equities for mutual funds, asset managers and hedge funds.
At the same time, Joshua Opper has been appointed director of infrastructure at Luminex. Opper joins the firm from Utility Datacenter where he previously led the operations teams, managed internal operations and delivered various IT solutions.
As well as Reed and Opper, Luminex has hired Robin Burr, formerly a lead engineer at technology firm Placester, focused on account creation, synchronisation, integration issues and custom ETL coding, as a software engineer. Prior to Placester, she served as the lead software engineer at Hitachi Consulting.
"Our ability to continually invest in our platform speaks volumes about the commitment that our buy-side community has made to trading on Luminex," said Jonathan Clark, CEO of Luminex. "Our participants are engaged because they want this to work: a trading utility dedicated to helping investment managers exchange blocks safely and at a low cost. Our internal team's culture mirrors the commitment of our wider community and we're thrilled to have Joshua Reed, Joshua Opper and Robin Burr coming aboard."
Founded in November 2015 and backed by major asset management firms, including BlackRock, Fidelity, Invesco and JPMorgan Asset Management, Luminex aims to provide a low-cost block trading platform. The platform offers the buy-side anonymous block trading methods on a non-quoted basis for minimal market impact.
In January, Luminex rolled out the latest version of its platform following an upgrade with OpenFin to provide a more flexible user interface that allows traders to customise their workspace with various data points.
"Every upgrade to our platform is client-driven, from the features we continue to add down to the specific appearance of the GUI. Joshua Opper and Robin Burr are coming to us with proven track records of getting technology to do what users want and need in order to make their own work as effective as possible," David Hagen, head of product at Luminex, concluded.