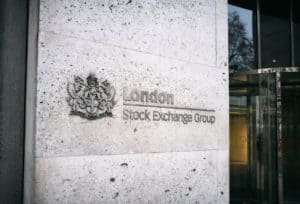 The London Stock Exchange Group's (LSEG) Italian fixed income trading business or the wider Milan-based stock exchange could be sold to alleviate concerns raised about the proposed acquisition of Refinitiv.
In a statement, LSEG said it has commenced exploratory discussions which could see the exchange group's interest in MTS or the Borsa Italiana group as a whole sold to a third party. LSEG added there is no certainty it will decide to proceed with a transaction for either businesses.
The decision to explore the sale MTS and Borsa Italiana follows news last month that the European Commission began a more in-depth investigation of the proposed $27 billion takeover due to concerns it could dampen competition in trading and clearing.
MTS was specifically named by the European Commission as it confirmed the in-depth investigation. The Commission said the combination of LSEG's MTS platform and Refinitiv's Tradeweb 54% interest will significantly increase their market share in electronic trading of European government bonds, in a move that could reduce competition and make it more difficult for new platforms to enter the space.
"We have opened an in-depth investigation to assess whether the proposed transaction which will combine the activities of LSEG and Refinitiv would negatively affect competition in these markets," said executive vice-president at the European Commission, Margrethe Vestager, at the time. "It is key for a well-functioning financial market to ensure that market participants continue to have access to financial market infrastructure and financial data products on competitive terms."
Shortly after, competition authorities' in Singapore also raised concerns with the acquisition and advanced its probe into the deal amid concerns it could harm competition in index licensing. In March, LSEG said it had received approval from the Committee on Foreign Investment in the United States (CFIUS), which had concluded its review and found no concerns with the proposed deal.
Upon confirming plans to explore the sale of MTS or Borsa Italiana, LSEG added that the US Department of Justice has closed its antitrust investigation with no further concerns. The exchange said it continues to work with authorities on progressing the remaining approvals and clearances, and expects the acquisition to close by the end of this year or early in 2021.