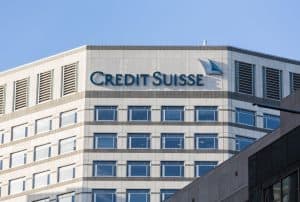 Credit Suisse has outlined plans to merge its global trading divisions with investment banking and capital markets in a major restructure.
Upon announcing its second quarter 2020 earnings, Credit Suisse said that the overhaul will see global markets, investment banking and capital markets (IBCM), and the Asia Pacific (APAC) markets business, integrated to form a single and global investment bank division.
A new global trading solutions franchise will also be created through merging the international trading solutions and APAC solutions business units, and APAC equities will be integrated with the bank's global equities franchise under the plans.  
Credit Suisse hopes to generate savings of around CHF 400 million in run rate savings each year from 2022 onwards. The restructure will see the investment bank incur costs of approximately between CHF 300 and CHF 400 million during the course of the programme, which it said is expected to be completed within a year.
Brian Chin, CEO of global markets at Credit Suisse, will lead the newly-formed investment bank division, and David Miller, MD of the global markets division in New York, will head up capital markets origination and execution services, which will also be combined under the plans.  
The restructure marks the first the major move by recently-appointed chief executive, Thomas Gottstein, and follows a previous significant restructure for the institution in 2015 under former chief executive, Tidjane Thiam. Gottstein stated during the bank's earnings call that the integration of various functions will address fragmentation and improve effectiveness for Credit Suisse.
"The combination of IBCM, global markets and APAC markets is less driven, frankly, by cost consideration, that's a positive side effect, and more driven by the increased revenue growth opportunities that we see," said Gottstein on the earnings call. "These changes are intended to align our business and resources for growth."