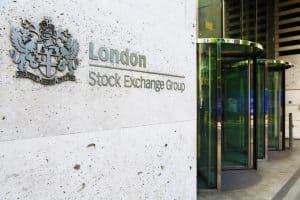 Portfolio optimisation services provider Quantile Group will be acquired by London Stock Exchange Group (LSEG), with the transaction expected to close in 2022, subject to anti-trust and other regulatory approvals.
The acquisition will allow Quantile to accelerate product development, launch new services and expand its network to better serve its clients.
Following the acquisition, Quantile will continue to function as a standalone entity within LSEG's post-trade division, reporting to LSEG's group head of post-trade, Daniel Maguire.
In addition, Quantile will continue to be led by Andrew Williams, the firm's CEO and co-founder.
Since it was founded in 2015, Quantile has grown to over 80 employees with offices in London, New York and Amsterdam.
In January this year, Quantile received $51 million in growth investment from growth-equity firm Spectrum Equity, a company focused on internet-enable software and information services companies.
"Quantile and LSEG share many of the same values, including a culture of innovation and a critical focus on service excellence, and this agreement will enable us to innovate further and faster to deliver optimisation services for the market," said Wiliiams. "We have built Quantile to be a bold and agile company which can react quickly to our clients' needs, and we will continue to operate this way, but with the expertise and platform of a larger group."  
Williams said clients continue to face new challenges and that Quantile could help maximise efficiency and better manage risk, capital and funding requirements through its multilateral optimisation services.
Quantile's optimisation services reduce risk, notional and capital requirements for market participants trading OTC derivatives globally.
The firm has a range of clients including all the G15 top-tier global banks, regional banks and other large institutional market participants.
"The acquisition of Quantile builds on the strong growth delivered by LSEG and our post-trade division," said Daniel Maguire, group head, post-trade, LSEG and chief executive of LCH Group.
"It significantly enhances LSEG's multi-asset class customer offering across the transaction lifecycle by providing more sophisticated tools and infrastructure for customers to optimise their financial resources and drive greater operational efficiencies in OTC derivatives. I look forward to working with Andy and his team at Quantile to further support innovation for the market and develop our businesses."
In 2020, LSEG's post-trade division reported pro-forma income of £915 million, making it the fifth largest business for the exchange group behind its trading, capital markets, enterprise data and investment solutions.
Earlier this year, LSEG completed its acquisition of data and analytics giant Refinitiv for $27 billion almost a year and half after it confirmed plans for the acquisition in August 2019. The acquisition is part of LSE's strategy to be a leading global financial markets infrastructure and data provider.
Since the Refinitiv acquisition, LSEG has reshuffled the leadership team of the newly acquired FX business, with the appointment of Stephen Best and Sally Francis-Cole as head of FX product and global sales, and account management lead for the LSEG capital Markets FX business, respectively.