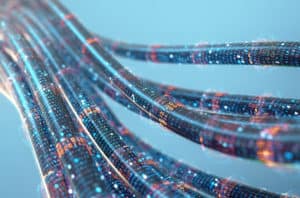 Exchange operator Cboe has called the European Commission's consolidated tape plans "highly discriminatory" to pan-European venues.
Brussels set out plans last week in its Capital Markets Union (CMU) action plan to implement a single post-trade near real time consolidated tape for each individual asset class.
However, as part of its proposals, the revenues generated by the tapes will feed back to incumbent national exchanges which many have argued excludes pan-European venues -such as Cboe NL, Turquoise Europe and Aquis Exchange Europe – and is unfair as they already receive listings fees for operating primary markets.
"We have long advocated for a European equities consolidated tape, but the proposals are highly discriminatory against pan-European venues – including the single largest EU lit book in Cboe NL – and show a disappointing lack of ambition by not including pre-trade data from the outset," Cboe Europe's chief regulatory officer, Nick Dutton, told The TRADE.
"The consolidated tape needs to treat all market data contributors fairly, national and pan-European, to support CMU's objectives – but the current proposal fails this basic test and would be detrimental to investors.  We believe the proposal's flaws can be easily remedied, and we will work with policymakers to ensure the final regulatory package delivers a tape that improves access to real-time pan-EU data and maintains a competitive landscape that puts investors' interests first."
The plans for a tape have been generally welcomed by the street, who have canvassed for a consolidated data source for several years, however, industry associations have also put forward suggestions as to how to improve the proposed regime.
These include AFME which has suggested the tape should also cover pre-trade data and FIA which has proposed that the scope of the derivatives tape was unduly narrow and should reflect the equities and bonds tapes more closely.
The tape came as part of several other sweeping MiFID II changes implemented by the Commission last week including the proposed introduction of a single volume cap of 7% for dark trading and prohibiting multilateral trading facilities (MTFs) from using the reference price waiver to execute small trades by introducing a minimum threshold.