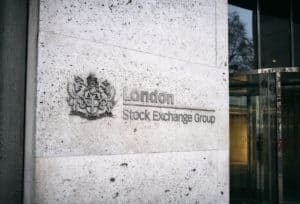 The London Stock Exchange Group (LSEG) has bolstered its newly acquired FX business with two senior new hires and a leadership team reshuffle.
As part of the reorganisation, the former head of Refinitiv's FX trading execution platform, FXall, Jill Siegelbaum, will head up strategic development and partnerships, responsible for supporting the long-term growth of the FX business, in a newly created role.
Alongside her role change, LSEG has made two new senior appointments including Stephen Best who has joined LSEG as head of FX product after most recently leading the FX Solutions business at CME Group.
Prior to joining the derivatives exchange, Best also operated in several other FX leadership positions including as chief executive at FX Bridge and managing director at State Street and JP Morgan.
Joining LSEG alongside Best is Sally Francis-Cole who has been appointed global sales and account management lead for the LSEG capital Markets FX business after most recently serving as global head of sales for Record Currency Management.
Previously in her career, she also operated as global head of FX for local markets and commodity sales at BNP Paribas and in various roles at UBS, AIG and JP Morgan.
"As a leading provider of FX and Capital Markets solutions, LSEG is committed to making investments that drive growth for our business and greater value for our clients. The experience Stephen, Sally, and Jill bring across all segments of the FX market delivers on that commitment as we progress towards the next phase in the evolution of our FX business," said Neil Penney, group head of FX at LSEG, whom all three will report to.
The investment into the new segment follows LSEG's acquisition of Refinitiv in January earlier this year, which gave the exchange access to the asset class for the first time in its history.
LSEG has since announced several initiatives to integrate the two businesses, including the connection of Refinitiv's FXall to its clearinghouse, LCH's, ForexClear service planned for the fourth quarter of this year.