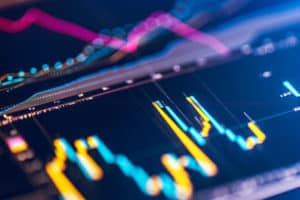 Refinitiv FXall has set out plans to connect with the London Stock Exchange Group's (LSEG) clearinghouse LCH for FX OTC transactions.
Traders on FXall will gain a quicker way of clearing non-deliverable forwards (NDFs) trades through LCH's ForexClear service. The connection is expected to go live in the fourth quarter of this year, subject to regulatory approval. 
It will offer traders a choice on which of trades get cleared based on the liquidity provider, currency pair, or account they are trading for. Trades will be routed to LCH via FXall's post-trade processing platform, Settlement Centre.  
The partnership was also in anticipation of phase 5 of the uncleared margin rules (UMR), set to be implemented in September, when buy-side institutions will assess how they will be affected and weighing the benefits of FX clearing.  
"This initiative will expand the choice of trading venues available to buy-side firms that wish to access the risk management and efficiency benefits of clearing," said James Pearson, head of ForexClear at LCH. 
 "The uncleared margin rules have sharpened the industry's focus on initial margin and enhanced standards, and we look forward to working with FXall and the broader market to ensure widespread access to clearing."
 Refinitiv added that there was the potential for this offering to be expanded in the future to support cleared workflows for additional instrument types and Refinitiv venues, as well as, with additional clearing houses. 
"Both FXall and LCH share a commitment to the principle of open access and giving market participants a range of options for clearing and trading," said Jill Sigelbaum, head of FXall. 
 "This initiative brings together the services of two well-established brands that deliver on that commitment, while empowering institutions minimise counterparty credit risk and achieve capital efficiency opportunities."
The development follows LSEG's landmark $27 billion acquisition of Refinitiv, which completed in January. LSEG acquired FXall, Refinitiv's multi-dealer electronic trading platform, as part of the acquisition.