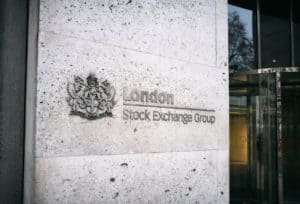 The London Stock Exchange Group (LSEG) has entered into a definitive agreement to acquire trading technology provider, TORA, for $325 million.
The deal is expected to close in the second half of this year, subject to regulatory approvals. Following completion of the deal, TORA will be part of LSEG's data and analytics division.
TORA offers an order and execution management system (OEMS) and a portfolio management system (PMS) across equities, fixed income, foreign exchange, derivatives and digital assets trading.
LSEG said the addition of digital assets to its trading capabilities would allow it to "strengthen its presence" in the asset class amid rising demand from institutional investors for exposure to crypto and other digital assets.
The deal will also expand LSEG's trading and banking solutions business, particularly with TORA's extensive presence in Asia and North America, and will allow members of the exchange to utilise TORA's multi-asset software in combination with its newly expanded data and analytics division following its $27 billion acquisition of Refinitiv last year.
"Acquiring TORA will enable LSEG to deliver critical "at trade" capabilities for the buy side, seamlessly connecting into our next generation desktop Workspace," said Dean Berry, group head of trading and banking solutions at LSEG.
"Combining TORA's international footprint with LSEG's global reach will drive further growth and we look forward to collaborating in order to continue this expansion."
The deal follows news that ESMA would be reassessing what it classes as an MTF, potentially bringing order and execution management systems under the scope of its definition of what classes a venue and therefore additional fees, and which may now no longer apply to TORA.
"Bringing together TORA's compelling trading solution with LSEG's wealth of data has the potential to create a powerful toolkit for our customers, enabling them to trade more efficiently," said Robert Dykes, chief executive officer at TORA.