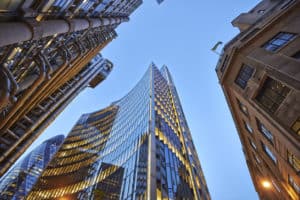 Sustainable Trading, the non-profit membership network aimed at driving ESG change in the trading markets, has launched.
Members of the network will collaborate to develop solutions to ESG issues in trading including considering how the industry builds, maintains and operates trading infrastructure and the environmental impact this has.
It will also assess areas such as diversity and equity and inclusion as well as engagement with communities.
Led by industry veteran, Duncan Higgins, the network concept was announced in November and is the first of its kind to focus on the trading markets specifically.
Former ITG and UBS, Higgins, said the network complimented existing changes already present in the investment community and would help to build a sustainable trading ecosystem in the future.
Founding members include Aegon Asset Management, AllianceBernstein, ArchES, AXA Investment Managers, Bank of America, big xyt, BMLL Technologies, BMO Capital Markets, BTIG, Credit Suisse, Equinix, and Euronext.
As well as, Federated Hermes, Instinet, Invesco, Investec, Jefferies, Liberum, Liontrust, London Stock Exchange Group, M&G plc, Neovest, Ninety One, Options Technology, Outset Global, Redburn, Russell Investments, State Street Global Advisors, T. Rowe Price and Union Investment.
"The financial system has tremendous capabilities to lead its own transition to a more sustainable future. Sustainable Trading will mobilise members around a practical approach to setting and achieving their ESG goals and establish grassroots champions of change," said Higgins.
"Working together we can create a robust, sustainable industry for the future; one where the principles of good environmental, social and governance practices are woven throughout our daily lives."