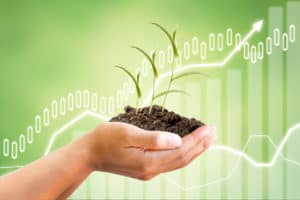 Former ITG and UBS executive Duncan Higgins is set to launch a new environmental initiative focused specifically on the ESG needs and shortcomings of trading firms.  
Named Sustainable Trading, the membership network will act as a forum for trading firms to discuss trading specific environmental issues and create potential practical solutions.  
Open to buy-side, sell-side, exchanges, and trading technology providers, the network has gained significant traction across the board from firms including asset management giant T Rowe Price, Liontrust Asset Management, Invesco, Federated Hermes, Jefferies, BMO, Redburn, Instinet, and Euronext. 
Sustainable Trading is in its final stages of mobilisation and is currently finalising its support network in preparation for the onboarding process and launch at the start of next year. 
Investment firms and funds have been at the centre of ESG debate and subject to new regulations including the the Sustainable Finance Disclosure Regulation (SFDR) imposing mandatory ESG disclosure in Europe and ESG-focused risk alerts from the Securities Exchange Commission (SEC). However, Higgins noted that the market is lacking in an initiative focused on those who service the trading markets.
This network will work to complement the existing changes already present in the investment community by having a more sustainable trading ecosystem in the future, he said.
As part of his new initiative, trading focused firms will meet in a series of interconnecting specialist forums on a regular basis – in varying windows of time depending on the specific issue being discussed – to hash out ways of tackling the industry's challenges around ESG that will then be embedded into market-wide best practices so that firms have a set of practical changes to act upon.
While enforcing positive change through regulation has its place in the process of migrating the market to more sustainable forms of investment, Higgins suggested that this process was often hindered by an inability to find a one-size-fits-all solution that meets the needs of firms across the investment value chain.  
If regulators fail to take into account the concerns of every participant it has the effect of limiting the change that can be implemented, he said.  
Therefore, as opposed to enforcing change through regulation, Higgins told The TRADE that his initiative was focused on ensuring positive change by creating industry best practices which are implemented voluntarily with transparency and accountability to investors and to the wider market. 
"There's value from getting together, from talking, and from identifying opportunity for change but it needs to go further, it needs to go into implementation as well and to provide a mechanism for transparency in that. We can create best practices which will stretch people to make change because we're not forcing everyone to implement them," said Higgins. 
"We can hold ourselves to account as an industry through the structure that we're going to create, to bring transparency between clients and providers so that it can be clear to a customer how well that firm is progressing on its journey to become more sustainable and to implement the best practices. I think that combination mechanism is what ensures that this isn't something that someone can just join to get the badge and not make any progress."  
Among the specific buy-side trading ESG issues that need to be addressed, Higgins pointed towards both ensuring their internal operations were sustainable but also ensuring their supply chains were too. 
"They need to think about the sustainability of their operation but any organisation that looks at itself also needs to look at its supply chain. For an investment manager, a supply chain can be the brokerage industry etc. So it's important for them to be thinking about the counterparties and the technology providers they use and how they are operating," he said.  
"The other aspect, is that their customers are expecting their investment to be managed sustainably so they've also got to go into sustainable companies but the process of making that happen should also link to the end objectives of the investments. 
"Positive support either from individuals – and then from their companies – has been fantastic so it's at the right time to capture the imagination of the industry."