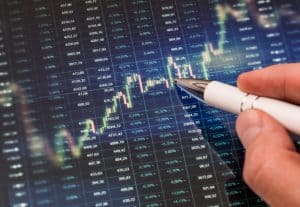 Last month was the quietest period for equities trading volumes in Europe since MiFID II was introduced in January 2018, statistics from data and analytics provider big xyt have revealed.
Monthly average daily volume traded (ADVT) plunged to €39 billion in August, the only month to sink below €40 billion in more than two years, a report from big xyt that included data from its Liquidity Cockpit tool showed.  
July and August volumes were the lowest in the period from January 2018, big xyt said, and followed a record month of €96 billion ADVT in March amid increased market volatility during the COVID-19 crisis.
Meanwhile, trading costs are yet to normalise to pre-COVID 19 crisis levels after surging earlier this year. At the end of August, big xyt said spreads in UK's FTSE100 remained 48% higher than at the beginning of September 2019. Similarly, spreads in Germany's DE30 were still 11% higher and 16% up in the French CAC 40.
In April, market maker Virtu Financial revealed via a study that trading costs in the US had risen 42% in the first quarter compared to the quarter prior, with March trading costs increasing to a high of -63.7 bps.
Trading costs in the UK surged 76% during the period, 55.2% in Europe – excluding the UK, and 78% in Asia Pacific – excluding Japan.
By April, spreads for the US S&P 500 had decreased significantly from the highs in March. Market impact costs for a 500mm portfolio in the index began to drop after hitting 14.4 bps on 9 April, down from 19.95 bps in late March. Virtu added at the time that a 500mm portfolio in the UK's FTSE 100 remained the most expensive.
Elsewhere, big xyt said lit continuous order book trading has recaptured 1.5% market share so far this year to reach 44.8%, after losing 6% from 2018 to 2019 to other venues such as dark pools, systematic internalisers and closing auctions.
The migration of trading volumes towards closing auctions has also seemingly slowed after many years, following a 3% decline in market share since the fourth quarter in 2019.
"A surprising feature of 2020 is that despite very high levels of passive trading activity, including a record MSCI rebalance in May, the closing auctions lost market share to lit continuous trading, for the first time in several years," big xyt said in its report.