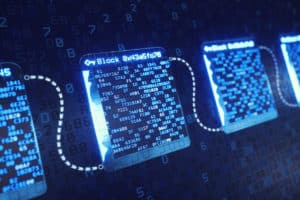 AXA Investment Managers and Societe Generale's digital assets division, Forge, have successfully completed their first transaction based on blockchain infrastructure.
The buy-side institution purchased €3 million euros worth of bonds issued by the EIB in the form of security tokens using the public blockchain Ethereum.
"Blockchain can have a disruptive power for asset management processes, as part/or the entire asset management value chain could benefit from this technology over the long term. We believe this could improve the customer experience by accelerating the treatment of financial transactions and facilitating the exchange and storage of data," said Laurence Arnold, head of innovation management and strategic initiatives at AXA IM.
"This transaction is part of our innovation journey as we are keen to carry out tests in our changing ecosystem, discovering new techniques, new markets with the desire to serve and share our knowledge with our clients."
Blockchain has continued to grip the market in the last year as market trends like decentralised finance (DeFi) grow in popularity. DeFi aims to bring a more democratised approach to the capital markets by challenging traditional infrastructure that relies heavily on financial intermediaries.
Instead, using blockchain technology smart contracts can automatically self-execute based on data provided by DeFi networks like Pyth which has seen several institutions agree to feed their transaction data into to support the trend.
The development follows several other major buy and sell-side firms beginning their blockchain journey in the last few months including UBS which completed its first investment funds blockchain pilot proof of concept in October and BlackRock which went live on the Axoni blockchain network for equity swaps in September.