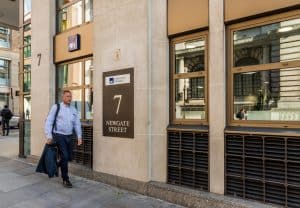 AXA Investment Managers (AXA IM) has confirmed that its chief executive officer, Andrea Rossi, will step down from his role in December after six years leading the asset manager.
In a statement, AXA IM said that Rossi will be replaced by CFO and deputy CEO, Gérald Harlin. Rossi, who also assumes the role of chairman of the board as of today, will become strategic advisor to Harlin from 1 December when the leadership reshuffle takes effect.
"It's often said that it is the people who make the company, and I share that sentiment entirely: in my (nearly) seven years at AXA IM, I have met people with relentless energy, unrivalled professionalism, and a constant commitment to the company and their colleagues within it. They have truly made a difference for me, and I am honoured to have collaborated with them," Rossi said in a post of social media, announcing his decision to step down as CEO of AXA IM.
Harlin, who has been with AXA Group for 29 years, was due to retire at the end of this year but has decided to push his retirement date back to take on the more senior role. AXA's CEO of Hong Kong, Etienne Bouas-Laurent, will replace Harlin as CFO as part of the management changes.
"AXA IM is a core asset for AXA, and I am grateful that Gérald has accepted to take up this mission for the Group and push back his retirement date," CEO of AXA, Thomas Buberl, commented. "Building on the successful growth strategy and transformation led by Andrea over the last years, Gérald's experience and leadership will be instrumental in harnessing the potential and energy of AXA IM's teams, to initiate this new phase before handing over to his successor."
Harlin also commented that he believes AXA IM can leverage its strength in a combination of alternative and core capabilities for the Group and third-party clients, to accelerate the development of the franchise.
"The quality of AXA IM's investment teams, our diversified footprint on geographies and investment solutions as well as our strong convictions on ESG and active management are powerful assets that will help us progress AXA IM's strategic journey," he said.