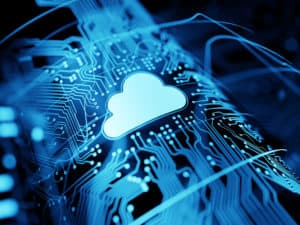 US derivatives exchange operator CME Group has said it will offer real-time future and options market data on the Google Cloud Platform.
As of 17 November, market participants will be able to access CME Group's market data through the cloud from anywhere via an internet connection on Google Cloud's global network.
"Our clients around the world increasingly are looking for quality real-time data within the cloud," Trey Berre, CME Group's global head of data services, commented. "This innovative collaboration with Google Cloud will not only make it easier for our clients to access the data they need from anywhere with an internet connection, but will also make it easier than ever to integrate our market data into new cloud-based technologies."
Clients will be able to tap all real-time CME Group data, including market data from its electronic trading system for futures and options across asset classes, CME Globex, as well as third-party data sources.
Google Cloud's global director of financial services strategy and solutions, Tais O'Dwyer, added that the partnership with CME Group is an example of Google's commitment to working with the financial services sector to leverage real-time market data.
"Pulling from our expertise in data management and our global network, we will continue to engage with key financial services companies like exchanges to help them transform business and meet their customers' needs," O'Dwyer added.
CME Group also announced that it saw its highest quarterly average daily volume in Asia Pacific on record in the third quarter. The exchange operator said that 1.2 million contracts were traded in the region over the period, up 61% year-on-year. Christopher Fix, head of Asia Pacific for CME Group, said the firm continues to see growth in the region as clients look to manage their risks.