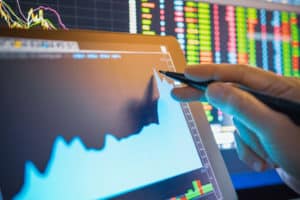 AxeTrading chief executive, Ralph M Henke, is stepping down from his role, as company founders Mark Watters and Dinos Daborn also step back in a bid to seize new opportunities in the market for the company.
According to an announcement from the founders, the three executives will make way for the promotion of key staff and the addition of new members of senior management in a bid to "address the significant market opportunities that lie ahead".
Although they will cease to be employees of the company, Watters and Daborn will remain as key stakeholders.
"With great opportunities ahead, we and key investors have created a governance structure that will best suit the company's needs over the next few years," said Daborn and Watters in a joint statement.
"As part of that we have agreed to step down from the board and in due course will also cease to be employees. We remain substantial and committed shareholders in the company we created and will continue to actively support its ongoing successful development."
Founders Watters and Daborn will work with executive chairman Mark Cappell alongside other senior managers to complete the handover process.
"The Board recognises the immense commitment and vision of the founders in bringing the company from an idea to employing nearly 80 people serving a global customer base, with revenues increasing by 60% last year," said Cappell.
"We are grateful that they agree the time has come for the founders to step back from the operational aspects of the business, and we welcome their ongoing support as we drive the company to greater success."
AxeTrading has made several investments in its offerings in the last 18 months, sparking partnerships with the Indonesia Stock Exchange (IDX) that went live with its electronic trading platform, and with ICE which saw the addition of several of the exchanges pricing and analytics tools added to its quoting and execution management system (QEMS).