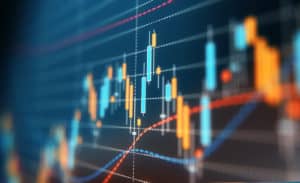 US options technology and execution provider, DASH Financial Technologies, has launched a newly re-designed order management system (OMS).
The DASH OMS supports all US listed-options instruments and includes routing and algorithmic trading tools and straight-through-processing using DASH's BrokerPoint network, as well as, pre- and post-trade tools, regulatory reporting and a market data consumption model.
The technology provider said the new OMS would support traders in their listed options workflows as volumes in that market continue to surge.
According to the Options Clearing Corporation (OCC), volumes for cleared option contracts reached 10 billion last year, up by over half from 2019 numbers.
"With the explosive growth of options these past few years, we've heard from more and more firms looking for us to further expand the suite of highly tailored solutions we offer," said David Cross, co-head of options at DASH.
"The introduction of DASH OMS augments our industry-leading routing, analytics, connectivity and post-trade products to gives clients an important new tool for their options trading workflows. If you're serious about trading options, this is a system that should be on your desktop."
The development follows DASH's acquisition by ION Group from private equity firm Flexpoint Ford in June last year. The trading technology vendor became part of ION's markets division which offers trading automation, analytics and innovation across the lifecycle of a trade.