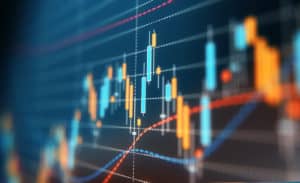 ION Investment Group has completed its acquisition of DASH Financial Technologies after confirming it had entered into an agreement to purchase the company in February.
DASH Financial Technologies was acquired by ION from private equity firm Flexpoint Ford, which had previously owned the options technology and execution provider since 2018 when it acquired the firm from private equity firm GTCR in a management-led buyout.
ION said the acquisition of DASH will help it navigate the ongoing pandemic, political uncertainty, and manage increased levels of institutional and retail investor market engagement.
The trading technology vendor will become part of ION's markets division which offers trading automation, analytics and innovation across the lifecycle of a trade.
"We are delighted to welcome DASH to ION Group and add their unmatched domain expertise, technology and insight to the ION Markets portfolio," said Hishaam Caramanli, ground chief product officer, ION Investment Group.
"ION Group remains focused on maximising the performance of our customers and DASH is an invaluable addition to our offering."
This is the first of two ongoing acquisitions to be completed by ION. In November, ION secured UK approval to acquire Broadway Technology, a process which began in February last year, after agreeing to sell off Broadway's fixed income business to alleviate regulators' concerns that the deal would dampen competition in the electronic bond trading space.