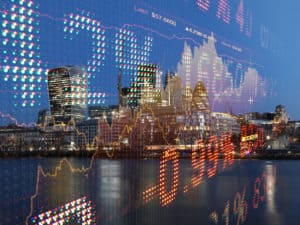 ION Investment Group has secured approval from the markets competition regulator in the UK to acquire Broadway Technology after agreeing to sell the firm's fixed income business.   
The proposal from ION to sell Broadway Technology's fixed income business was approved by the Competition and Markets Authority (CMA) following major concerns that the deal would dampen competition in the electronic bond trading space.
ION confirmed it had taken a controlling stake in Broadway in February. Broadway specialises in providing electronic trading solutions and systems for fixed income and foreign exchange markets.

The CMA upped its scrutiny of the acquisition in July after finding that ION and Broadway combined have more than 25% market share, with both firms supplying 10 out of 18 gilt-edged market makers with their trading systems.
Bloomberg is the only other competitor for the combined ION and Broadway in terms of the supply of electronic platforms for fixed income trading, the CMA said, while AxeTrading, smartTrade, and TransFICC provide more limited competition.   
"The CMA was concerned that the deal could therefore leave customers facing a significantly reduced choice of supplier with the potential for higher prices or more onerous terms and conditions on their services," the CMA said in a statement upon approving the deal.  
"This proposal will address its competition concerns," the CMA added. "It is now satisfied that the concerns will be fully addressed by the remedy offered, restoring competition in the supply of fixed income electronic trading systems to the pre-merger conditions."

The CMA added that with ION's agreement to sell Broadway's fixed income business, it was is now satisfied with the deal and will not refer the case for a phase two investigation. 
The deal leaves ION with Broadway's foreign exchange software business which supplies tools to several of the largest market participants who trade day– to– day in the $6.6 trillion currency market.