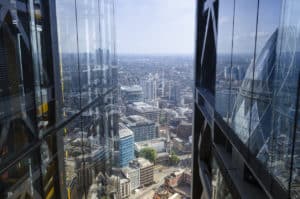 ION Group has come up against concerns that its takeover of Broadway Technology in February will harm competition in fixed income trading.  
The UK's Competition and Markets Authority (CMA) said in a statement it may increase scrutiny of the deal, after its initial investigation found that the combined entity has little competition in the supply of electronic trading systems, particularly for trading of gilts.
ION and Broadway have a combined market share above 25% in the market, with the companies supplying 10 out of 18 gilt-edged market makers with their electronic trading systems.
Bloomberg is the only other competitor for the combined ION and Broadway in terms of the supply of electronic platforms for fixed income trading, the CMA said, while AxeTrading, smartTrade and TransFICC provide more limited competition.  
"We've examined a wide range of evidence during this investigation, and numerous customers have raised serious concerns. We consider ION to already be the largest provider of these products and they're buying one of their closest competitors," said Joel Bamford, CMA senior director. "We are therefore concerned that this merger could damage competition in a market which is critical to trading activities in the UK, leaving the merging companies' customers with a worse deal."
ION confirmed it had taken a controlling stake in Broadway in February, although terms of the deal were not disclosed. ION's investment in the firm followed its acquisition of currency software provider MarketFactory in November, and its successful bid for markets data provider Fidessa in 2018. 
The acquisition of Broadway served to further expand ION's FX trading products and services, but the CMA stated it does not pose as greater threat to competition in FX trading systems than in fixed income.   
The CMA concluded that ION has five working days to address its concerns, and if they fail to do so, the deal will be referred for a more in-depth phase two investigation.