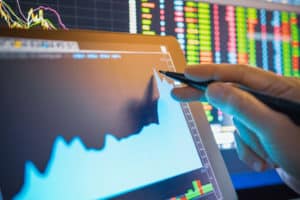 The Options and Clearing Corporation (OCC) has appointed a former State Street and Nomura executive as its new chief risk officer.
David Ye joins the OCC bringing with him over 20 years of industry experience, most recently serving as chief risk officer for State Street Global Markets and global head of market risk for seven years.
Prior to joining State Street, Ye spent five years at investment bank Nomura as chief risk officer for the Americas and global head of portfolio risk.
He began his career as a senior asset and liability analyst at PNC Financial Services Group, leaving the firm as chief market risk officer for PNC Group in 2004.
"This appointment demonstrates our continued ability to attract top talent to support our mission and further enhance our resiliency as a critical market infrastructure," said John Davidson, OCC chief executive officer.
Ye replaces former OCC chief risk officer J.J. Fennell who is leaving on 2 July to pursue another opportunity.
"On behalf of our board of directors and management committee, I want to thank J.J. for the many contributions he brought to OCC during his tenure, including our efforts to strengthen OCC's overall operational resiliency as well as enhancing the efficiency and effectiveness of our enterprise risk management, model risk management, security services, business continuity and third-party risk management teams," said Craig Donohue, OCC executive chairman.
Ye's appointment follows a record breaking start to the year for the OCC after it announced it had hit a new record volume for US listed options contracts cleared in 2020.
Despite challenges posed by the pandemic the central counterparty (CCP) cleared 7.52 billion total contracts last year and 7.47 billion options contracts, surpassing the previously set record of 5.24 billion total contracts and 5.14 billion options contracts in 2018.
"As a Systemically Important Financial Market Utility, OCC provides vital stability and risk management to the US listed options markets," said Scot Warren, OCC chief operating officer.