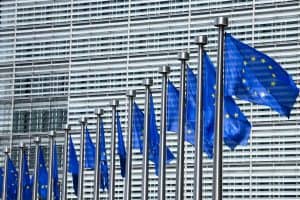 The EU securities and markets regulator has admitted that more work is required to obtain a precise view of the portion of equity trading volumes that take place on venues.
ESMA told The TRADE that it was working on a review of the technical standard concerning equity transparency which would include a consultation covering this review in the summer.
"ESMA's Annual Statistical Report of 2020 is based on the current level of granularity of data that ESMA is receiving following the implementation of MiFID II," the regulator told The TRADE.
"ESMA has already highlighted that a greater level of granularity is necessary to adequately capture concepts such as addressable liquidity and price forming trades. This should then give a more balanced picture of the real level of lit trading in the EU."
The announcement follows calls from the Association for Financial Markets in Europe (AFME) for improvements to regulatory data definitions and collection processes to be prioritised in the upcoming MiFIR review.
The request followed the publication of a report on 1 June that claimed the EU securities and markets regulator had inaccurately suggested that there had been a decline in on-venue trading in the European equities market.
The report by AFME and Oxera claimed that contrary to the regulator's reports that venue trading was declining in Europe, 83% of equity trading volumes are taking place on regulated markets and multilateral trading facilities (MTFs).
Oxera and AFME said this inaccurate depiction of the market using non-granular data could lead to dampened competition and increasing trading costs in the equities market.
"This latest analysis from Oxera highlights how existing raw equity trading data reported to ESMA can be used to inaccurately represent the trading landscape and to influence policymaking with the risk of perpetuating the dominance of exchanges in equity trading," said Adam Farkas, chief executive of AFME, in a statement on 1 June.
"The [MiFIR] Review should not privilege any particular trading mechanism – otherwise we risk running counter to its objectives of improving market liquidity and investor outcomes."