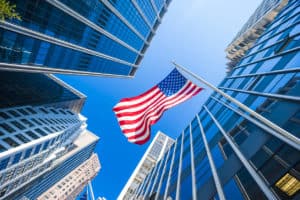 US-based equity derivatives clearing house Options Clearing Corporation (OCC) hit a new record volume for US listed options contracts cleared in 2020.
Despite challenges posed by the pandemic and remote working conditions the central counterparty (CCP) cleared 7.52 billion total contracts in 2020 and 7.47 billion options contracts, smashing the previously set record of 5.24 billion total contracts and 5.14 billion options contracts in 2018.
"Our performance during 2020's unprecedented markets underscores how industry utility central counterparty clearinghouses (CCPs) like OCC benefit the investing public by underpinning markets, promoting stability and market integrity," said John Davidson, chief executive officer at OCC.
In comparison with 2019, the OCC also recorded a massive 51.2 percent increase in the total number of contracts cleared in 2020 and a 52.4 percent increase for options contracts.
Following a year of unprecedented volumes recorded by the OCC, the clearing house finished on a high recording the highest volumes for one month in its history in December.
It stated 756,963,242 contracts were cleared in December, surpassing the previous monthly volume record of 693,042,180 contracts set in June 2020.
In the same month, the clearing house attracted the attention of commodities broker Marex Spectron who became a clearing member of the OCC as part of its plans to expand its equity derivatives clearing business.
Eyes are on European clearing houses to see if they can match the OCC's example in the coming year following what will undoubtedly be a turbulent period after the UK's departure from the European Union at the end of 2020.
Eurex confirmed in November that it had extended its CCP Switch Incentive Programme, which waives booking fees entirely for over the counter (OTC) interest rate swaps and overnight index swaps, until June this year after confirming that since the launch of the scheme it had already poached more than 500 banks and buy-side firms for swaps clearing.