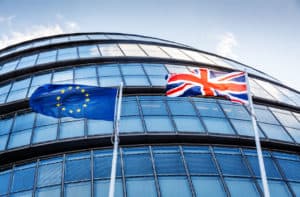 Eurex Clearing is extending an incentive program to encourage market participants to shift their derivatives clearing to Europe in the latest measure from the clearinghouse to win business from the UK post-Brexit.
As part of the extension, the CCP Switch Incentive Programme, which waives booking fees entirely for OTC interest rate swaps and overnight index swaps, will run until June 2021 for banks and institutional investors switching portfolios to Eurex.
The move follows the equivalence decision from the European Commission for UK CCPs for 18 months from January. The time-limited equivalence decision came alongside renewed calls from the Commission for participants to reduce their exposure to UK-based clearinghouses, such as LCH.
Eurex's incentive scheme, first rolled out in September last year, will also include a new voucher rebate model until June 2022 on future transactions in OTC interest rate derivatives. Eurex said that by switching a swaps portfolio of €250 billion clearing members could see savings of up to €1.5 million.
"With the expansion of our CCP Switch Incentive Program, we want to make it easier for market participants to comply with the demands of the regulators and transfer swap business into the European Union," said Matthias Graulich, member of the Eurex clearing executive board. "With our offering to clear OTC interest rate swaps within the EU, we are contributing to a more resilient and competitive clearing ecosystem."
Eurex added that since launching its partnership program in early 2018, it has onboarded more than 500 banks and buy-side firms for swaps clearing, and its market share in euro-denominated OTC interest rate derivatives in terms of outstanding volume now stands at roughly 19%.
In February, LCH defended itself against claims that euro-denominated clearing activity has moved to continental Europe following the Brexit decision. LCH maintained throughout the UK's lengthy exit process that it has not seen a shift inactivity, however, Cécile Nagel, CEO of EuroCCP, claimed activity is migrating towards continental Europe.