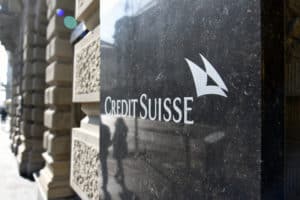 Credit Suisse has automated the post-trade operations of its institutional equities trading business in Canada after going live on Torstone Technology's platform.
The Swiss investment bank has completed the implementation of the Torstone SaaS platform, which supports high volumes of straight through processing (STP) for multiple asset classes on a cloud-based infrastructure.
Upon announcing plans to work with Torstone in September last year, Credit Suisse Canada said it opted to deploy Torstone Technology's Inferno platform following an extensive review of its operations through detailed scoping analysis.
Credit Suisse has now consolidated its processes with Torstone's service model with a single code base and monthly upgrades to reduce the total cost of ownership, a key factor in the bank's decision to implement the platform.
"The opportunity to reduce our total cost of ownership was a key driver of our decision to move away from an outsourced solution and implement a new platform," said head of operations at Credit Suisse Canada and Bahamas, Sam Farrell. "We're pleased to have our operational processing now in house and highly automated."
Torstone's platform can also fully integrate with middle and back office and accounting functions to cover trade capture, risk, confirmation, settlement, accounting, and reconciliation.
"The project to implement our platform to support Credit Suisse's institutional equities business here in Canada was a smooth and seamless transition," added Jonny Spears, global head of sales at Torstone. "With our first client now live in Canada, we look forward to continuing to work with Credit Suisse, as well as working with other forward-looking firms in Canada."
Automating the post-trade equities operations in Canada follows news earlier this year that Credit Suisse would undergo a major restructure. The bank said in July it would merge its global trading divisions with investment banking and capital markets to generate savings of around CHF 400 million in run rate savings each year from 2022 onwards.