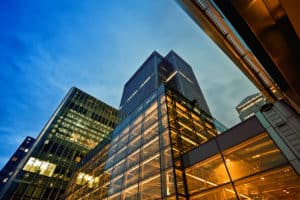 London-based asset manager Lombard Odier Investment Managers has extended its long-standing relationship with Bloomberg and has implemented its PORT Enterprise solution.  
Lombard Odier will use the service to streamline its investment and risk management processes with equity portfolio attribution calculation that will unify portfolio and order management across its equity and fixed income trading.
The investment firm is already a client of Bloomberg after adopting its AIM order management system and integrated the PORT Enterprise solution in 2019 initially to support risk management of its fixed income holdings.
"We've had a close collaboration with Bloomberg for many years, and it was a natural step for us to adopt PORT Enterprise. Using Bloomberg has enabled us to streamline our operating model by providing us with one infrastructure for our multiple workflows for equity and fixed income," said COO at Lombard Odier Investment Managers, Alexandre Meyer.
"Instead of having several separate systems, we now have all securities defined and disseminated in one way across our organisation – this creates efficiencies and saves time. Furthermore, we were able to quickly and easily expand our use of PORT Enterprise thanks to the very stable production environment, despite the pandemic."
Lombard Odier also uses the Bloomberg Barclays fixed income indices, which use the risk and performance models underlying the PORT Enterprise suite, as official benchmarks for various investment strategies.
"Our integrated and scalable buy-side solutions support the entire front-to-back workflows for our clients as they look to ensure data consistency and streamline workflows across multiple asset classes," added Ian Peckett, global head of buy-side solutions at Bloomberg.
Lombard Odier joins several other buy-side firms to onboard the Bloomberg solutions recently. European asset management firm Vega Investment Managers implemented PORT Enterprise to enhance its portfolio analytics and risk management processes last month, while Bankia Asset Management also integrated the AIM system to streamline order management.