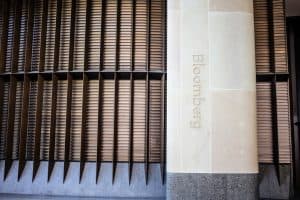 European asset management firm Vega Investment Managers has implemented the PORT Enterprise solution from Bloomberg in a bid to enhance its portfolio analytics and risk management processes.
The implementation will provide Vega Investment Managers with multi-asset portfolio and risk analytics that aim to help investors to optimise portfolio strategies.
PORT Enterprise is the premier version of the PORT solution that delivers enhanced reporting capabilities powered by risk models. Vega Investment Managers has already implemented the AIM order management system (OMS) from Bloomberg.
"Bloomberg's PORT Enterprise and AIM solutions are helping our portfolio and risk managers collaborate more efficiently, by streamlining order and portfolio management, and enabling us to use the same analytics across departments," said David Tourte, Vega Investment Manager's chief risk officer.
"The quality of the risk and attribution models and the power of PORT Enterprise's batching tool also enables us to improve productivity, ultimately helping us continue to serve our clients and grow our business."
Bloomberg said that PORT and PORT Enterprise are currently used by 93 of the top 100 asset managers and have 47,000 active users globally.
"We provide our clients with scalable technology to help them optimise their workflows, enabling them to better serve their customers," said Ian Peckett, global head of buy-side product at Bloomberg. "Bloomberg's buy-side solutions support clients across the entire investment process, delivering a range of tools to increase efficiency, and realise meaningful workflow improvements."
Vega Investment Managers is the latest buy-side firm to adopt Bloomberg's tools after Bankia Asset Management integrated the firm's AIM OMS to streamline order management across its business.