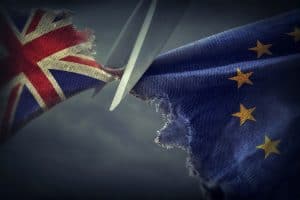 Central counterparty (CCP) LCH has defended itself against claims that euro-denominated clearing activity has moved to continental Europe following Brexit.
The London Stock Exchange Group-owned clearing house dominates the clearing of euro-denominated instruments, despite years of debate over what would happen to activity following the UK's withdrawal from the European Union.
LCH has maintained throughout the UK's lengthy exit process that it has not seen a shift in activity, however speaking at the Post-Trade 360 event in Stockholm, Cécile Nagel, CEO of EuroCCP, claimed a trend towards activity migrating towards continental Europe is "clear and happening already".
"The direction of travel is clear, there is going to be ongoing effort to drive more activity into continental Europe," she said. "You can see it from some of the more recent rhetoric coming out of Brussels or out of the UK. You can see this happening today. Cboe is live in Amsterdam with their venue.
"And a few other interesting examples that get forgotten, [such as] when LCH shifted their euro-denominated repo activity from London to Paris. There may have been a number of factors, but Brexit certainly has been a factor.
"Recently Eurex released some new data to show they are capturing more euro-dominated derivatives clearing activity, so that trend is going to continue. Being located in the Eurozone if you're a European CCP clearing denominated product, that is going to help in the medium- to long-term."
Alongside Nagel on the panel was Alex Krunic, who joined LCH in May to oversee strategy of the clearing house's EquityClear division as head of equities. Krunic was quick to refute the claims made by Nagel.
"If you look at empirical evidence, everything you've been talking about with Brexit, with the major shift from London, it hasn't happened. We haven't lost any business, nothing has moved. The reason why we consolidated Euro debt in Paris, is because it makes sense for those European institutions looking to fund themselves, that they fund themselves in their own zone."
Krunic added that any fragmentation of the clearing activity would also be bad for efficiencies.
"LCH still has 98% in terms of interest rate swaps, clearing 98% of the global market, so if you're part of that component that moves, all your counterparts are going to be somewhere else. So where do you get the efficiencies in terms of having access to that liquidity. When we're talking about moving activity, any type of fragmentation is not good for the market."
Much has been made of Europe drawing the activity – often quoted as being worth $200 billion – away from London, specifically LCH, and Germany's Eurex in particular has been ramping up its efforts.
In September, the exchange group took steps to encourage market participants to migrate their derivatives positions to the German clearinghouse by removing fees for those making the move ahead of Brexit. Eurex Clearing introduced an incentive program supporting the migration of OTC interest rate derivatives positions with a 100% discount on booking fees until June 2020.