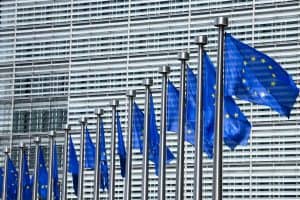 Around two thirds of sell-side clearing managers do not support the EU's recent proposals to implement active account requirements for Euro denominated swaps under Emir 3.0, according to Acuiti's latest Clearing Management Insight Report.
Proposed in December last year, the changes require all relevant market participants to hold active accounts at European CCPs for clearing at least a portion of certain derivative contracts.
Participants have been quick to criticise the changes, including the European Fund and Asset Management Association (EFAMA), which published a response to the proposal in March claiming they would damage competition.
This backlash is not limited to the buy-side, with 90% of sell-side clearing managers surveyed in Acuiti's report arguing the changes would mean rising costs for their clients and around 60% suggesting costs would rise for their house businesses. Almost a quarter of those surveyed also thought competition in Euro-denominated products would decrease.
Read more – Post-Brexit derivatives clearing tussle continues as European Commission clamps down on non-EU CCPs
Among the specific competition concerns is that the new rules could encourage participants to take certain "uncompetitive" prices just to meet a minimum threshold of activity.
The proposals currently lack clarity around how the threshold for said active accounts will be defined – an area of anxiety for those surveyed in Acuiti's report. Overall respondents suggested that this threshold should not just be defined quantitatively.
Recovering from ION
Also noted in Acuiti's report by sell-side clearing managers as one of the key issues facing the clearing industry was the recent cyber-attack on ION and the recovery from the fallout in caused.
First reported by The TRADE, ION Markets was hit with a cyber-attack in February that impacted some of its derivatives services and resulted in concerns around trade processing for its clients.
Read more – ION suffers cyber-attack on derivatives platform
Almost three quarters of sell-side firms took two weeks or more for systems to return to normal after the cyberattack, according to Acuiti's report, while over half of firms surveyed said they believed – and had done for some time – that software vendors should be subject to regulation.