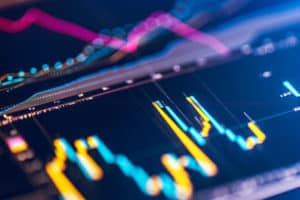 TS Imagine has added various next generation features to its TradeSmart Fixed Income Execution Management System (EMS), designed to improve workflow efficiency for traders within the global bond market.
Among the new features is TradeSmart's liquidity snapshot, with enables fixed income traders to electronically capture all inputs required to meet regulatory and compliance requirements. This includes providing a complete view of market conditions at the point of execution, regardless of when it occurred and whether the trade was made electronically or by voice.
TradeSmart's new liquidity aggregator feature offers one, real-time view of all available liquidity, allowing liquidity to be sourced by users faster with a cloud-based screener that mines the entire corporate bond market, tick by tick.
Elsewhere, TradeSmart has added a best dealer algo feature which allows users to fully automate their dealer selection process by setting criteria which ranks dealers by the rules most relevant to them.
Users of the EMS will also be able electronically track all orders left with their dealer counterparties, which the firm states will increase scale for the voice trader alongside reducing operational risk for the entire trading desk.
The last new feature is TradeSmart's email parser, which instantaneously complies relevant data from e-mail delivery across various bonds in a blotter or watchlist, offering a full, pre-trade picture.
"All of the next gen features automate a certain aspect of the fixed income trade lifecycle, increasing workflow efficiency, broadening market perspective, and easing compliance," said Spencer Lee, chief markets officer and head of fixed income at TS Imagine.
"As a former systematic credit trader, I find it extremely rewarding to be able to partner with the world-class developers at TS Imagine to design features which allow users to better control their workflow and improve their quality of life during the trading day."